Smart, daily skincare for spot-prone or blemish-prone skin.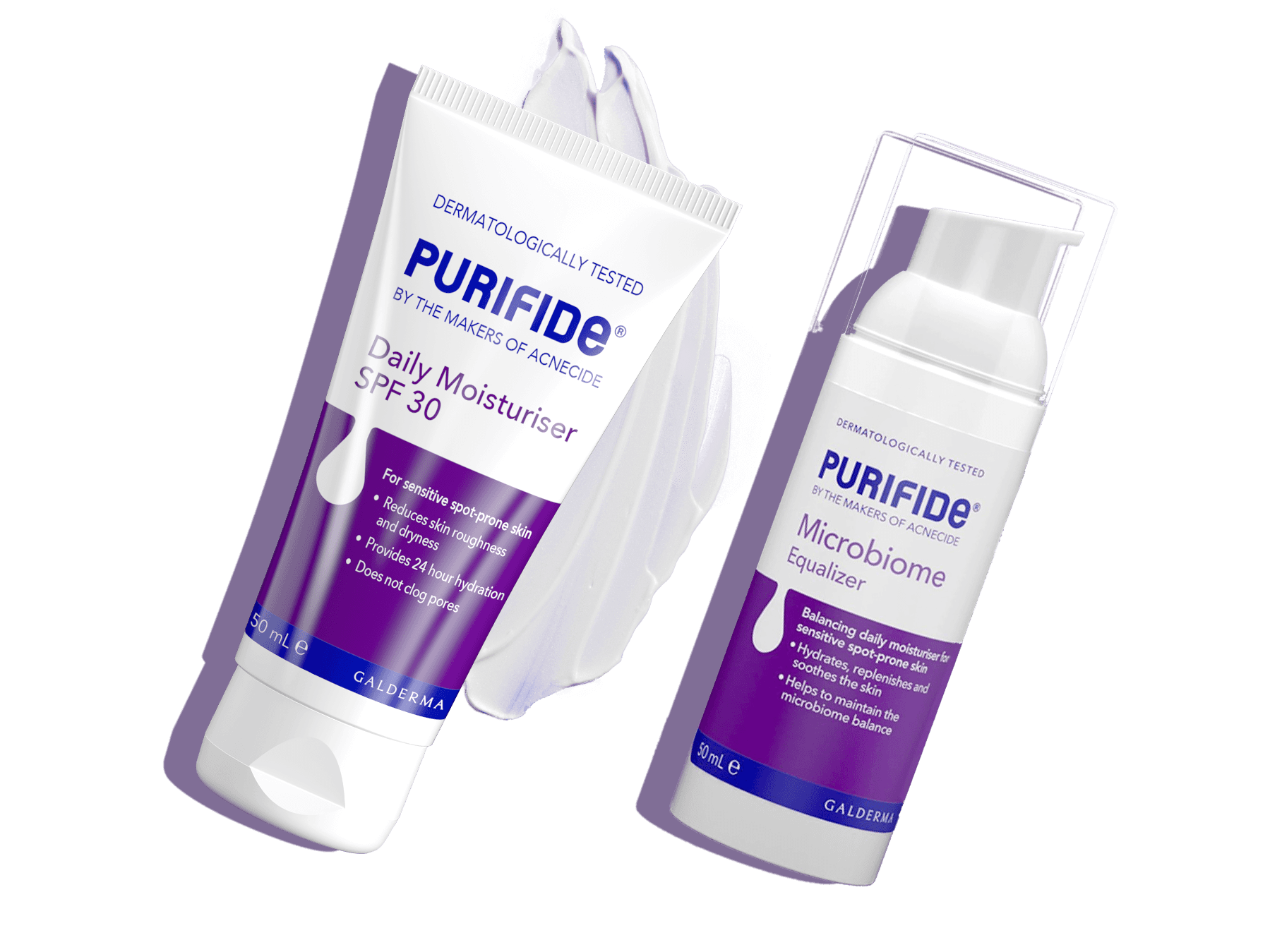 Purifide is a range of cleansers and moisturisers for the daily care of blemish and spot-prone skin that work to keep pores clear, balance oiliness, hydration, skin pH and bacteria- ultimately to help prevent spots and promote clearer skin.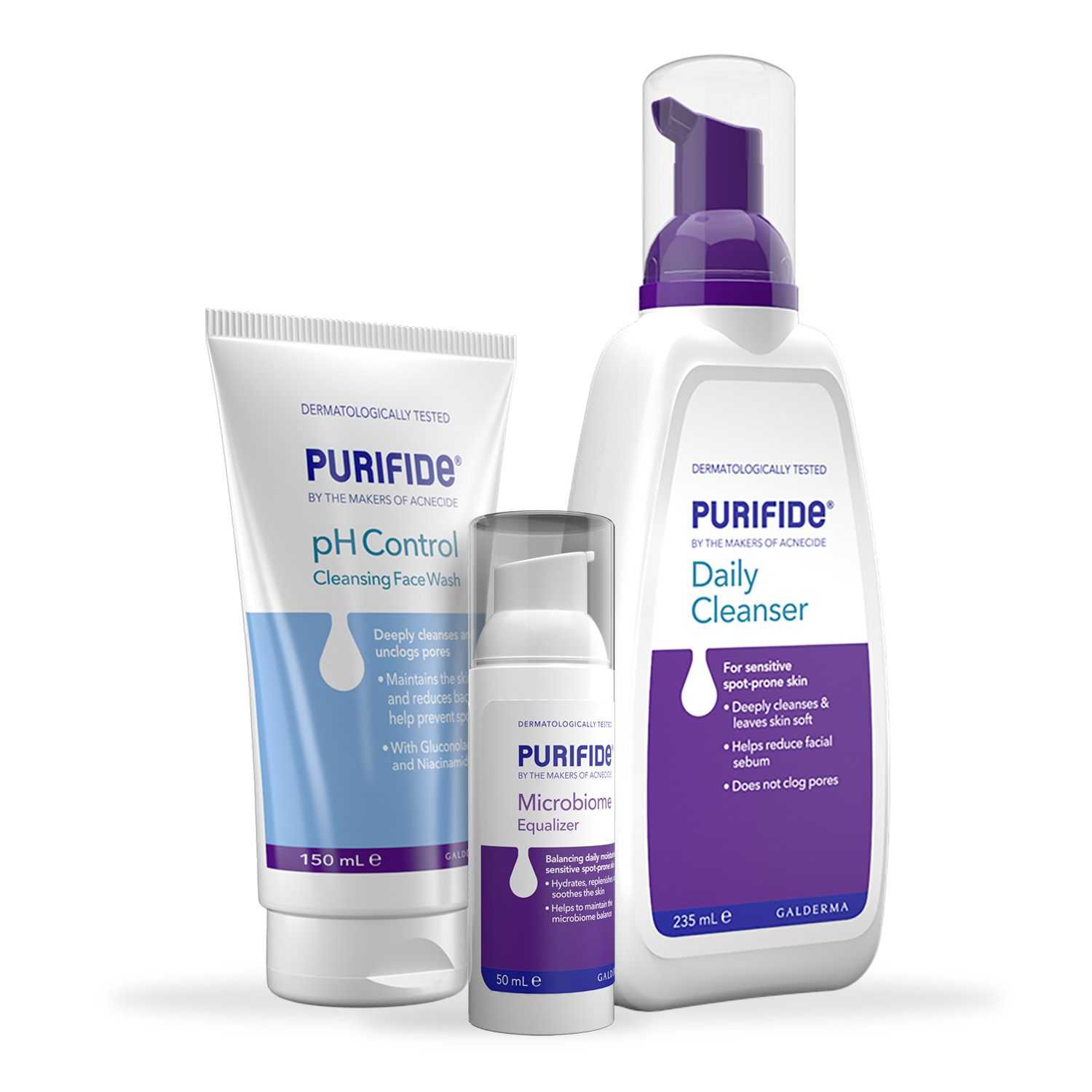 Use Purifide's Rebalance range when you have active breakouts or alongside Acnecide treatments to help rebalance, protect and soothe skin, or use Purifide's Control range to help maintain clearer skin and prevent blemishes by controlling the key causes.
What powers Purifide cleansers and moisturisers?
We choose to formulate each of our cleansers and moisturisers with relevant active cosmetic ingredients, to help reach specific clear-skin goals. Some key ingredients used in the Purifide range are: Glycerin, Salicylic acid, Liquorice root extract, Zinc, Allantoin, Ceramides, Squalane, Gluconolactone, Whitewood bark extract and a Probiotic-derived ingredient, lactobacillus ferment. All of our Purifide formulations are clinically and dermatologically tested.
Purifide and your treatment cycle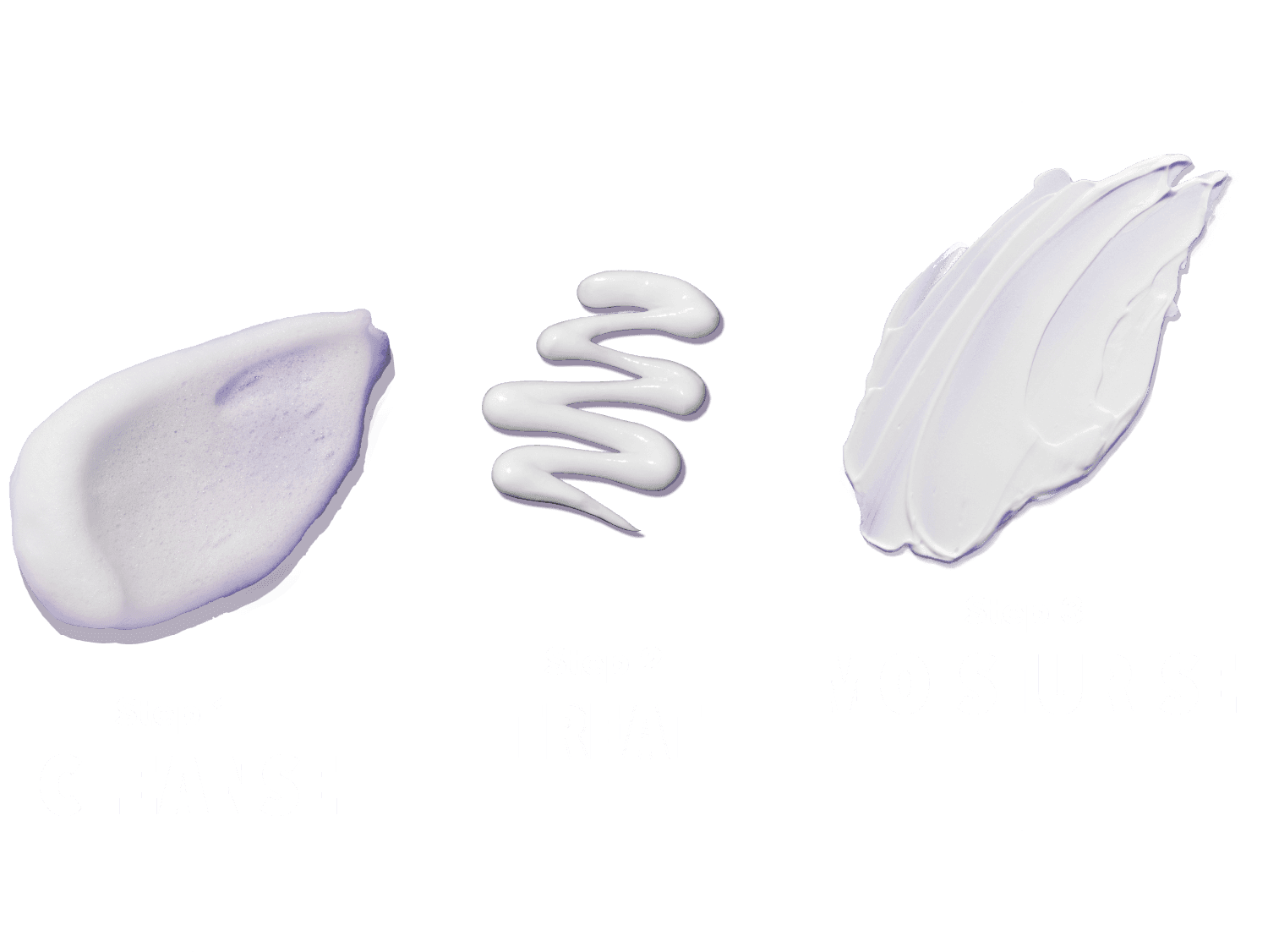 Purifide products include cleansers and moisturisers.
Purifide products include cleansers and moisturisers. They can be used alongside acne treatments as part of an ongoing daily skincare routine. Find out how to start a clear skin routine tailored for you.
Find out more about skin care