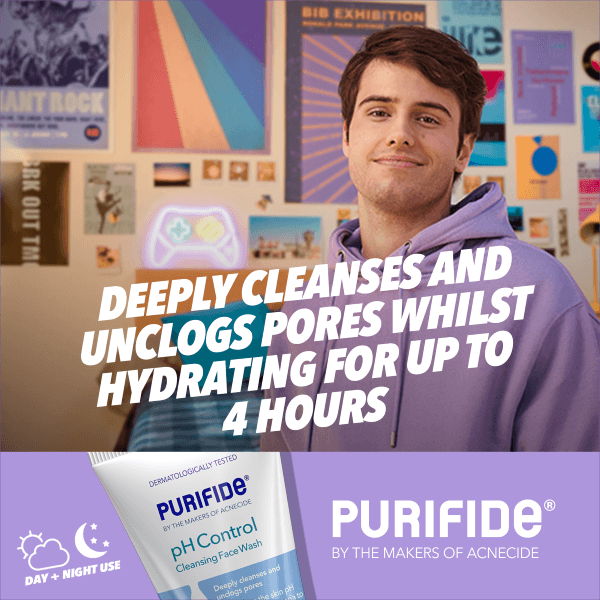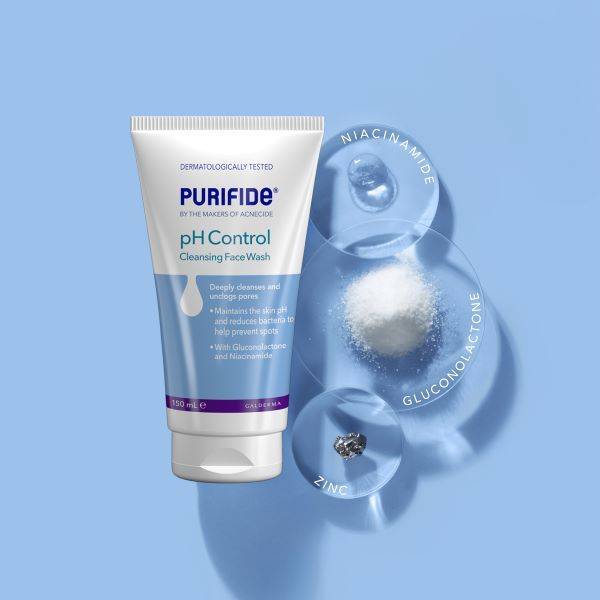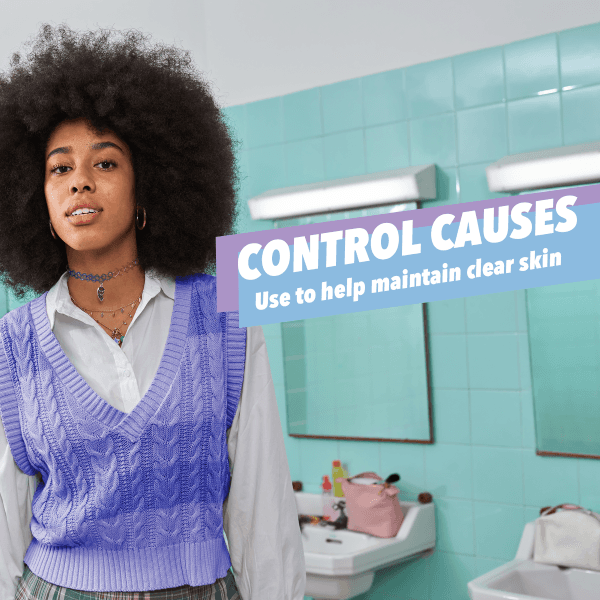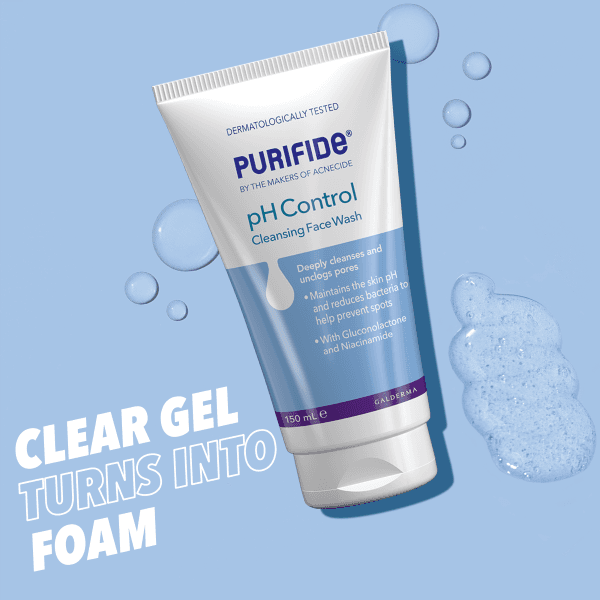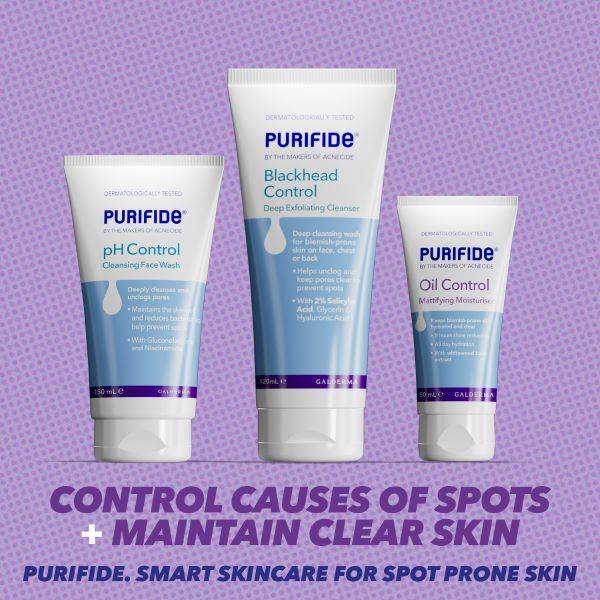 Purifide
pH Control Cleansing Face Wash
Purifide is the range of clear skin daily skincare, from the makers of Acnecide.
The pH Control Face Wash is a clear gel foaming cleanser for use morning and evening as part of a clear skin routine.
Deeply cleanses and unclogs pores.
Maintains the skin pH and reduces bacteria to help prevent spots.
Rinses away easily to leave skin clean, hydrated and balanced. 
With a complex of Gluconolactone, Niacinamide and Zinc, known to soothe dryness and help reduce bacteria that can cause breakouts and spots. 
Where it sits in your daily routine
Step 1
cleanse

Step 2
treat
Step 3
moisturise
Look what our users think