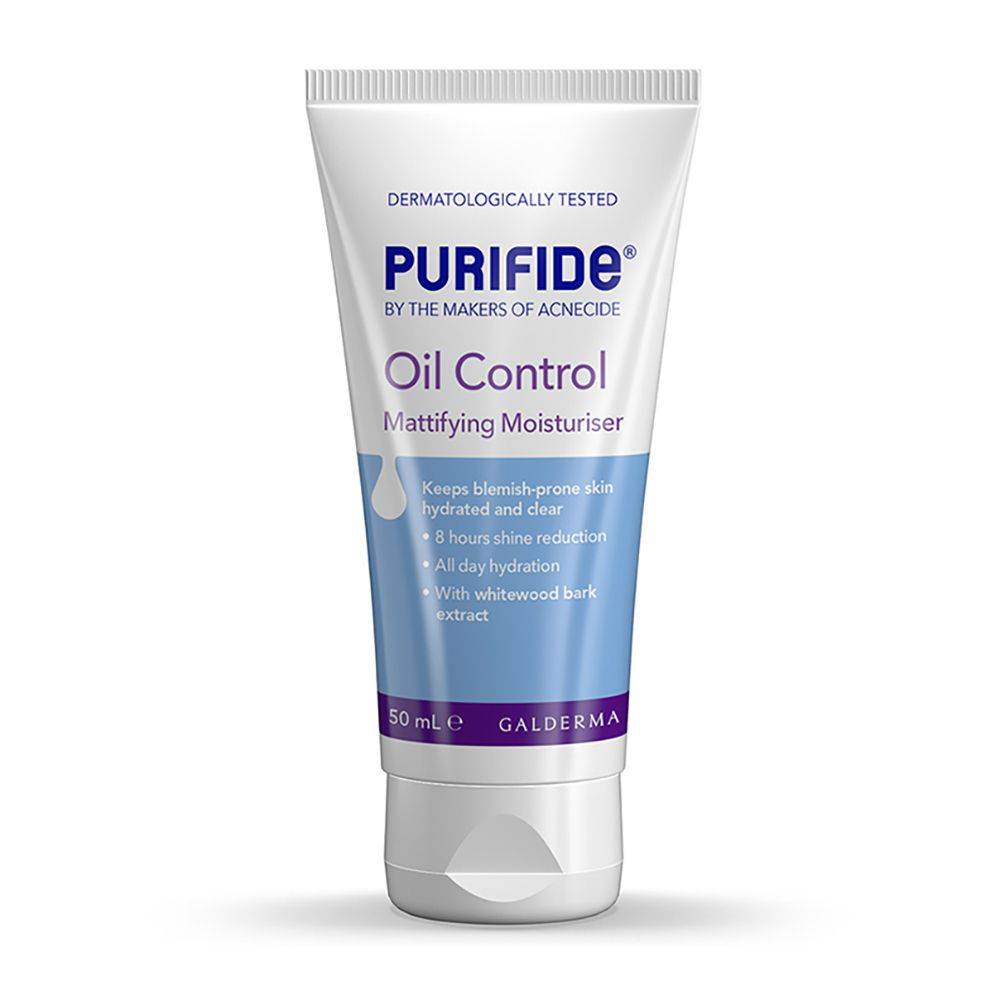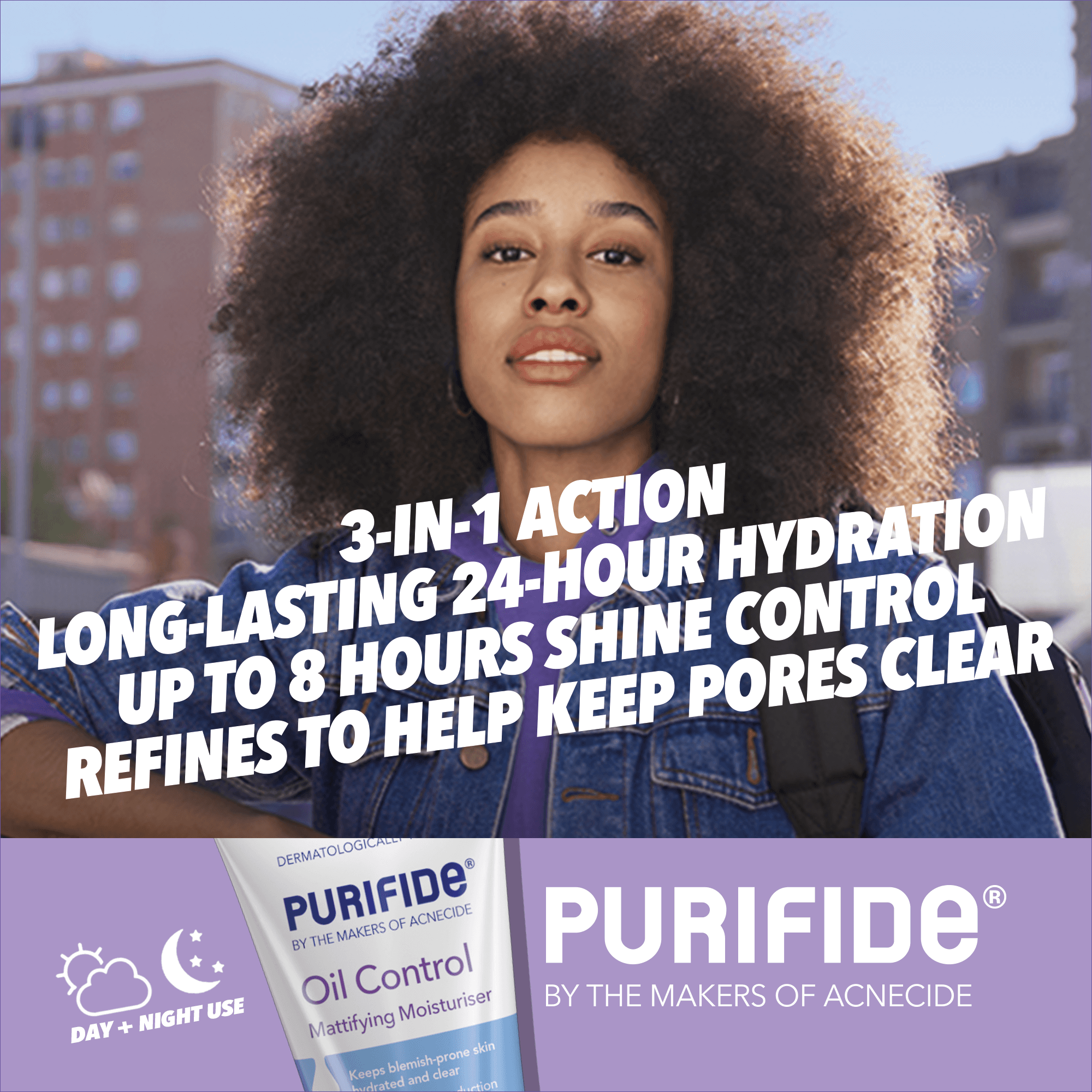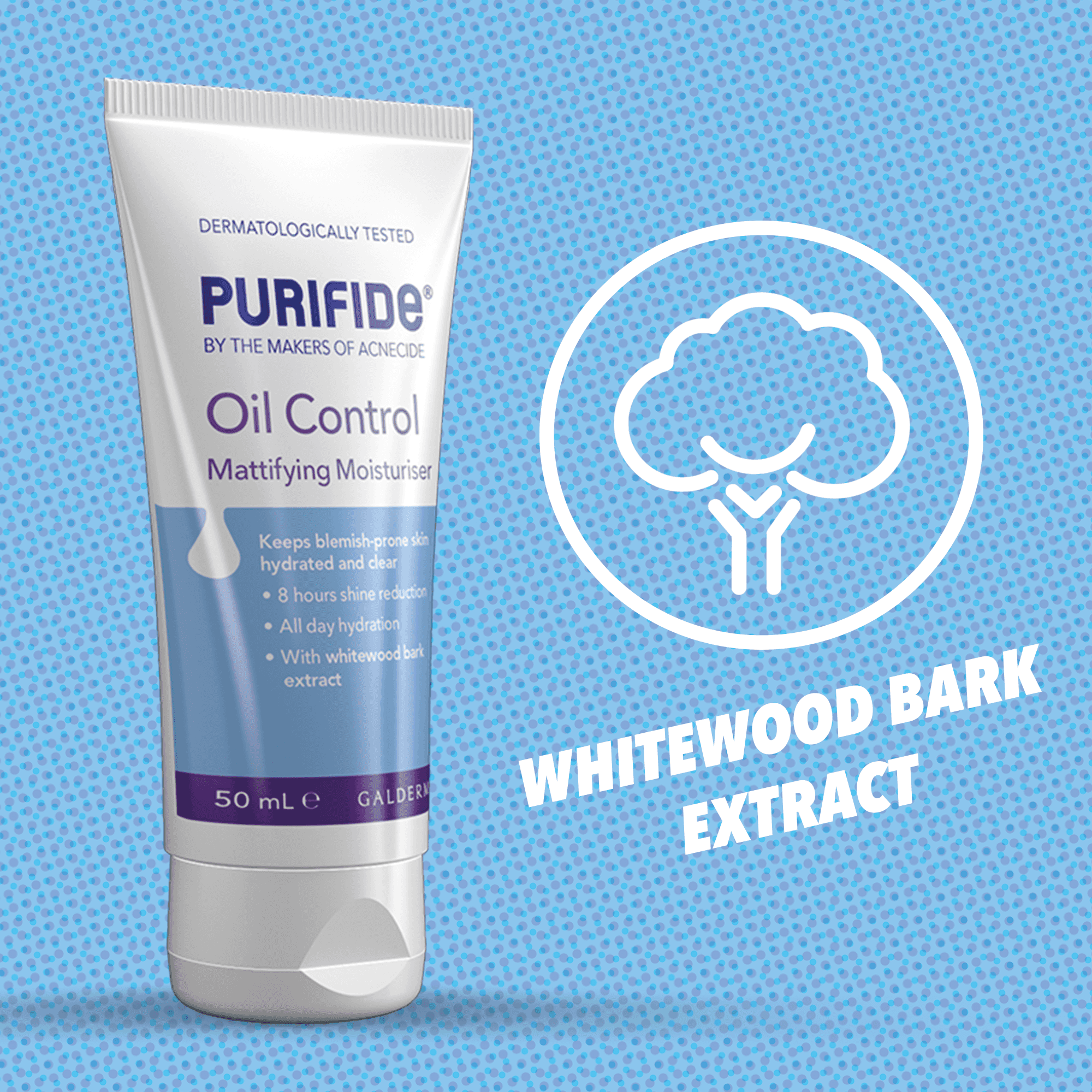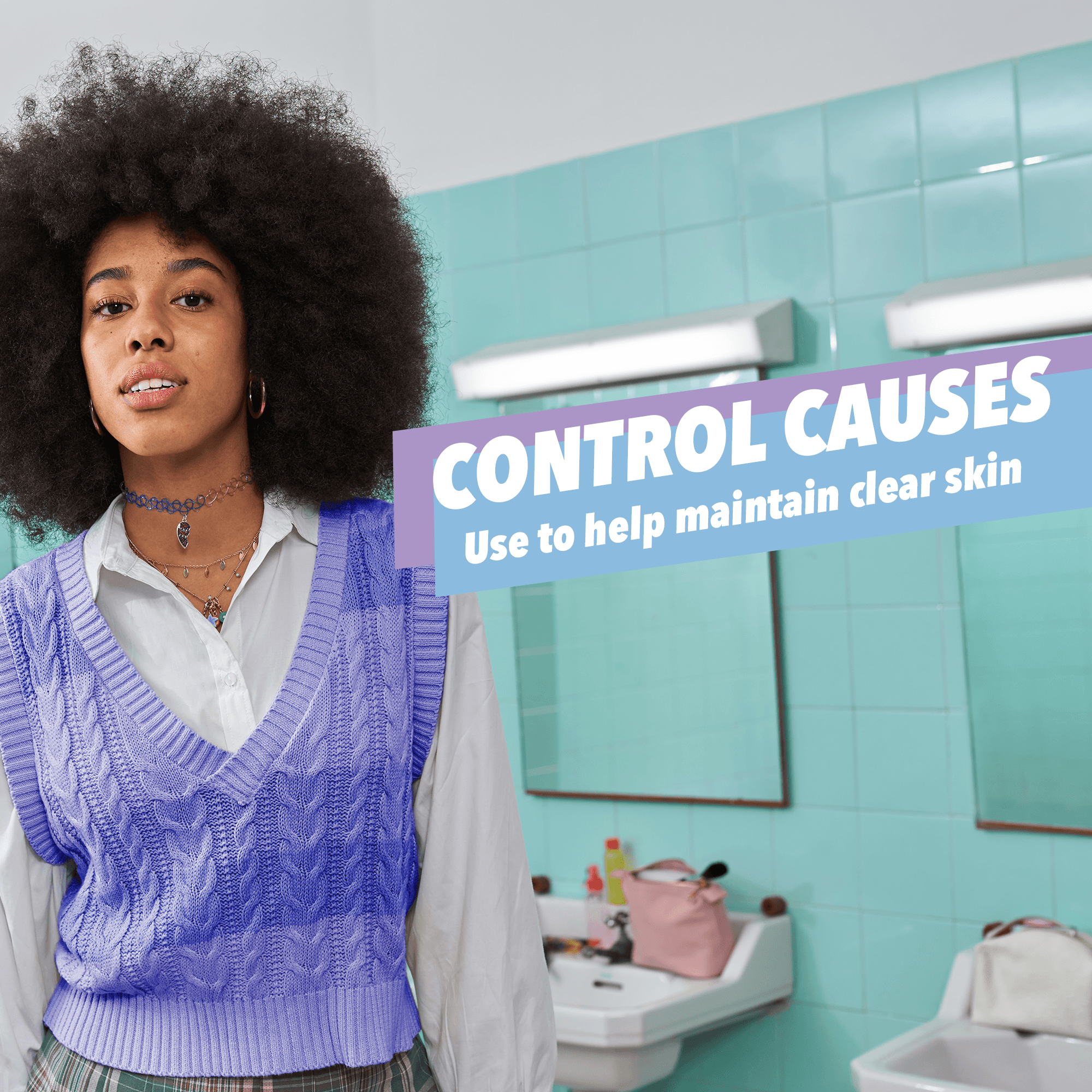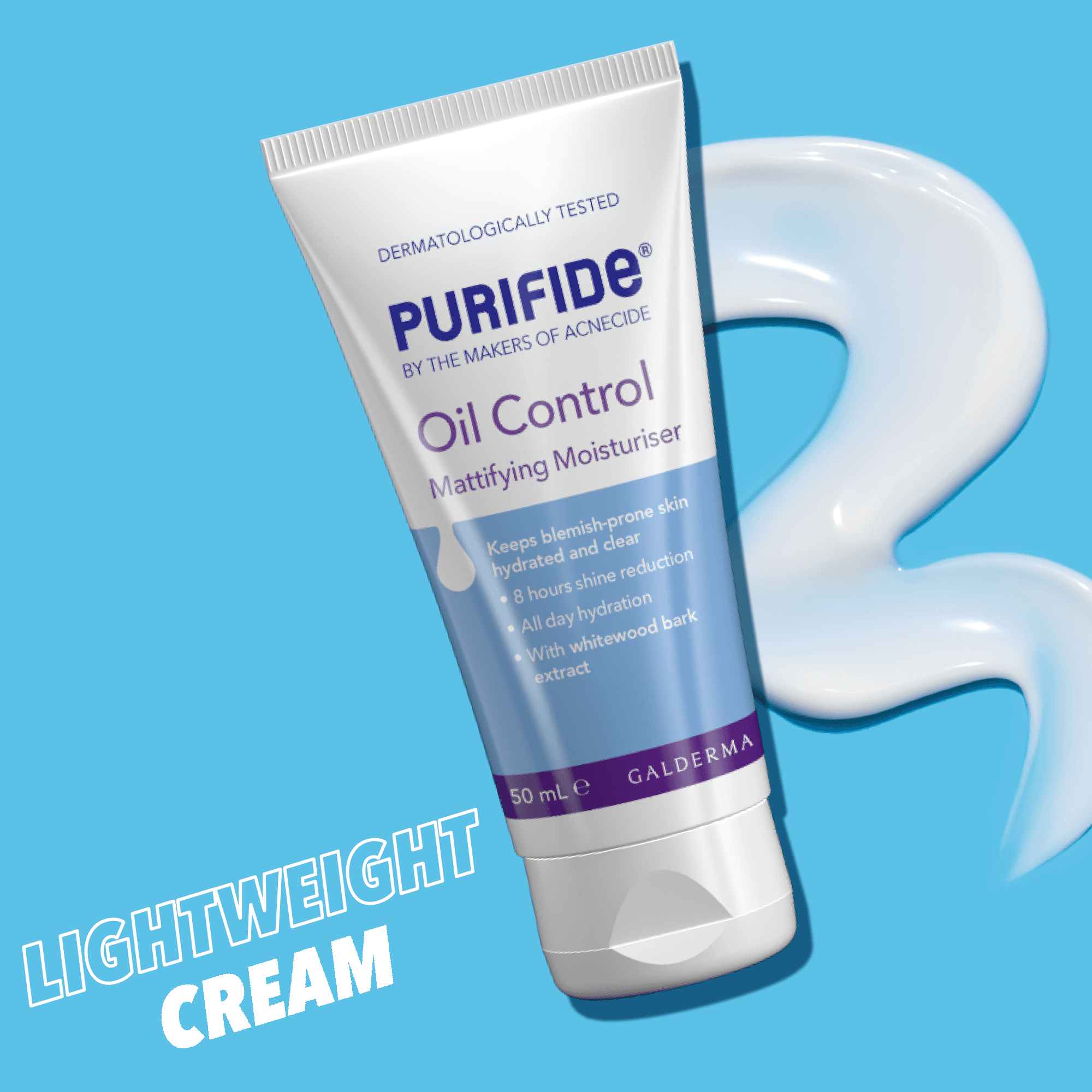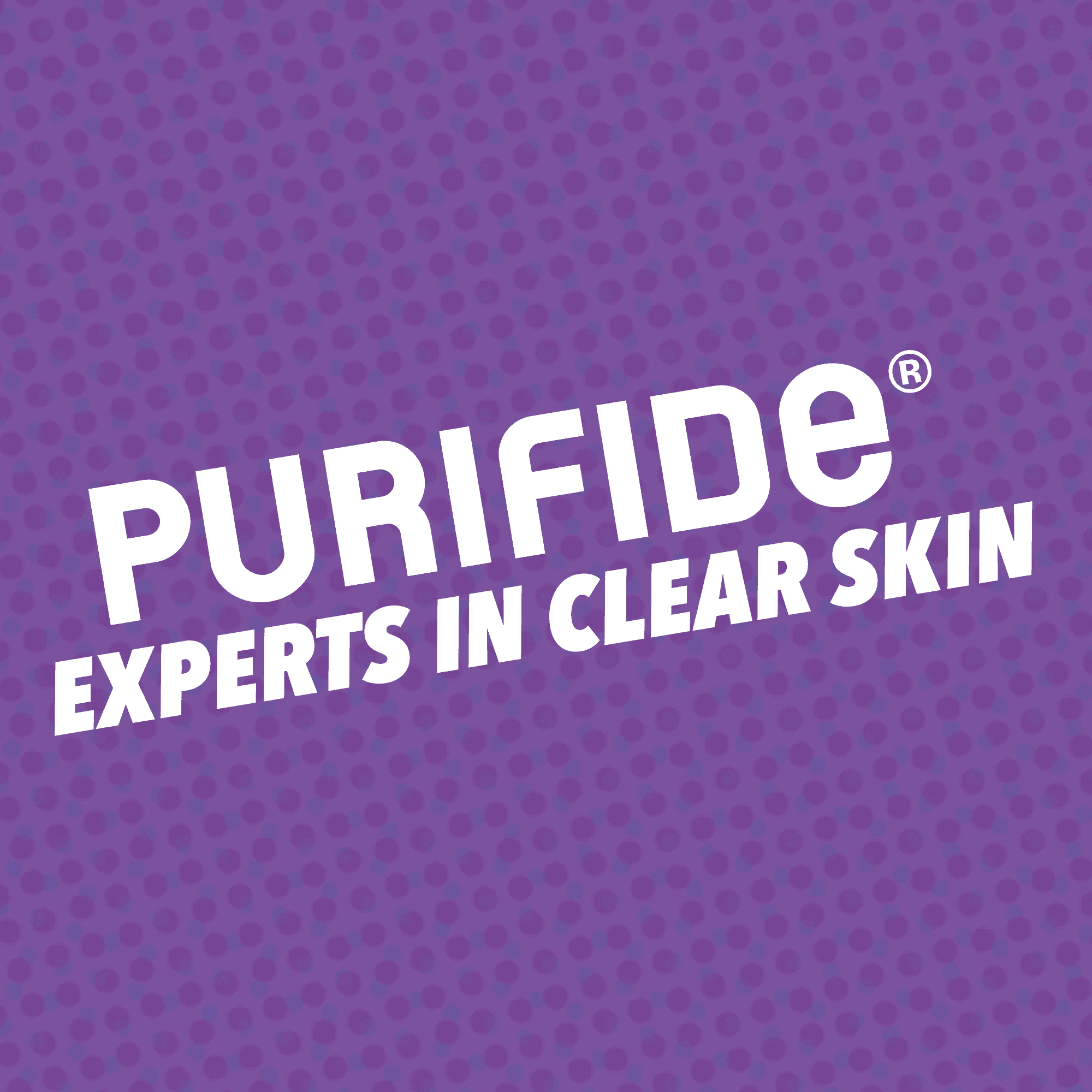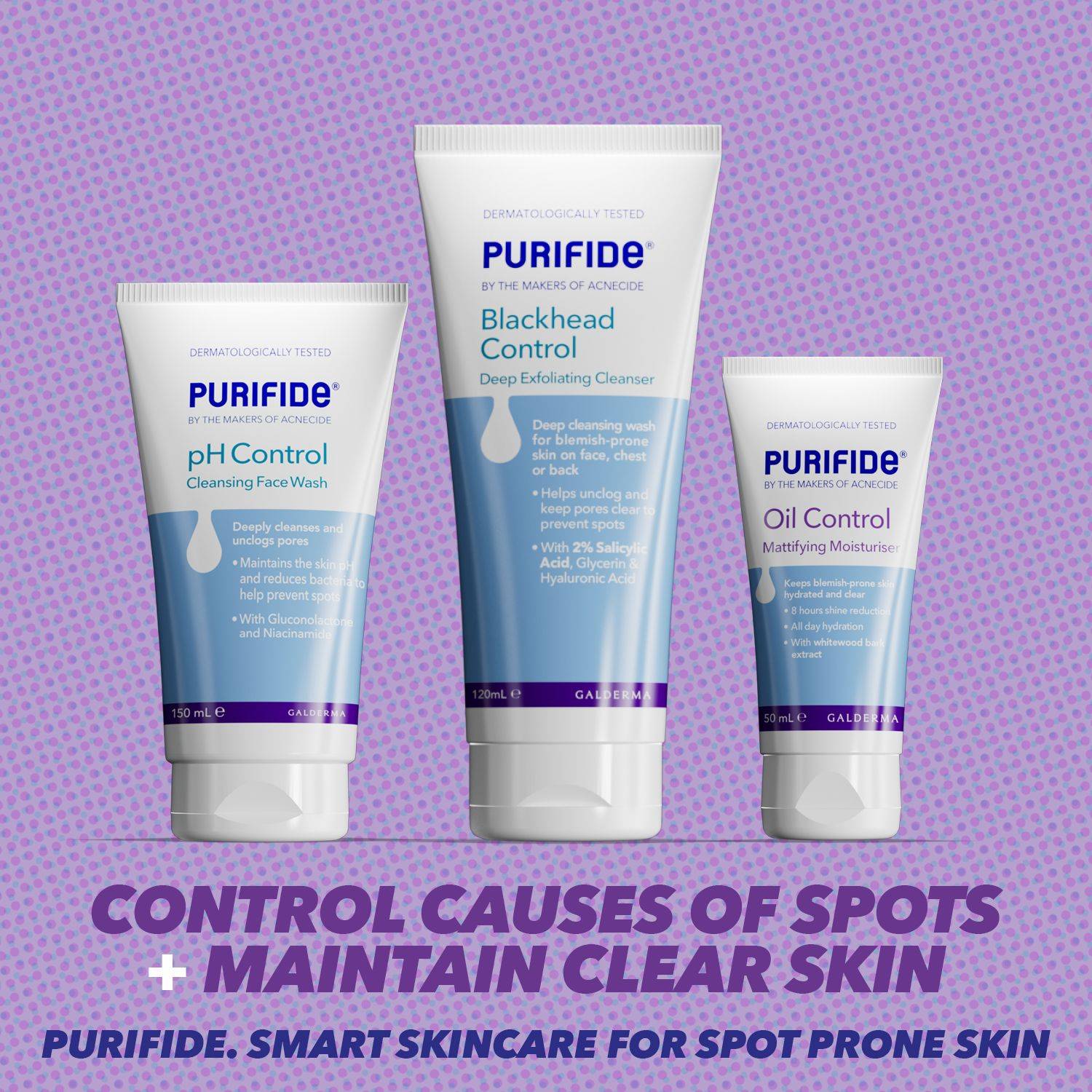 Purifide
Oil Control Moisturiser
Purifide is the range of clear skin daily skincare, from the makers of Acnecide.
The Oil Control Moisturiser locks in hydration while mattifying the shine of oily skin. Works as a matte primer layer under makeup. For use as part of a daily clear skin routine.
Clinically proven long-lasting 24h hydration + 8h matte finish.
Controls excess oiliness and keeps pores clear to help maintain clear skin.
With whitewood bark extract, known for its oil absorbing and pore-refining properties.
Also suitable for spot-prone skin.
Where it sits in your daily routine
Step 1
cleanse
Step 2
treat
Step 3
moisturise

Look what our users think