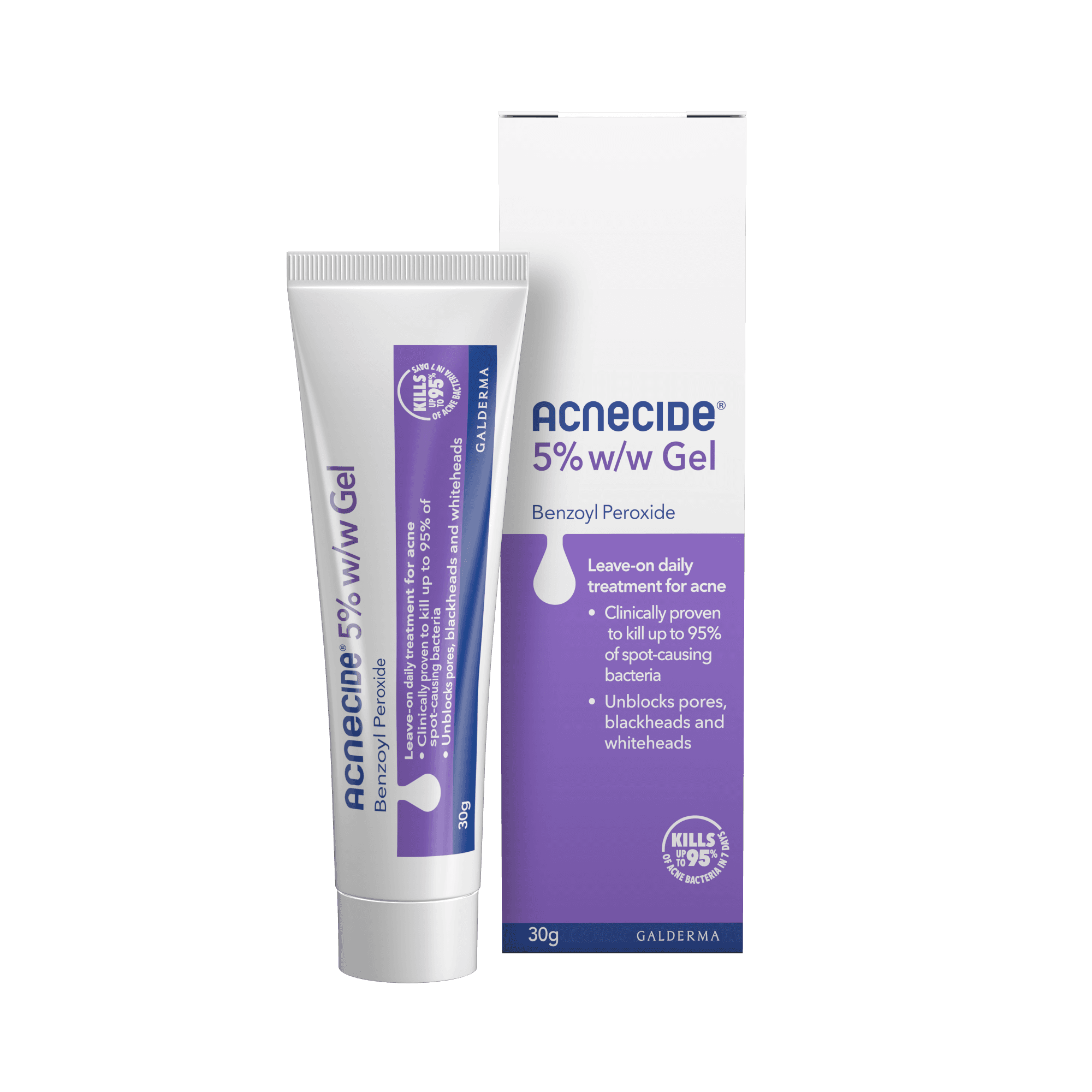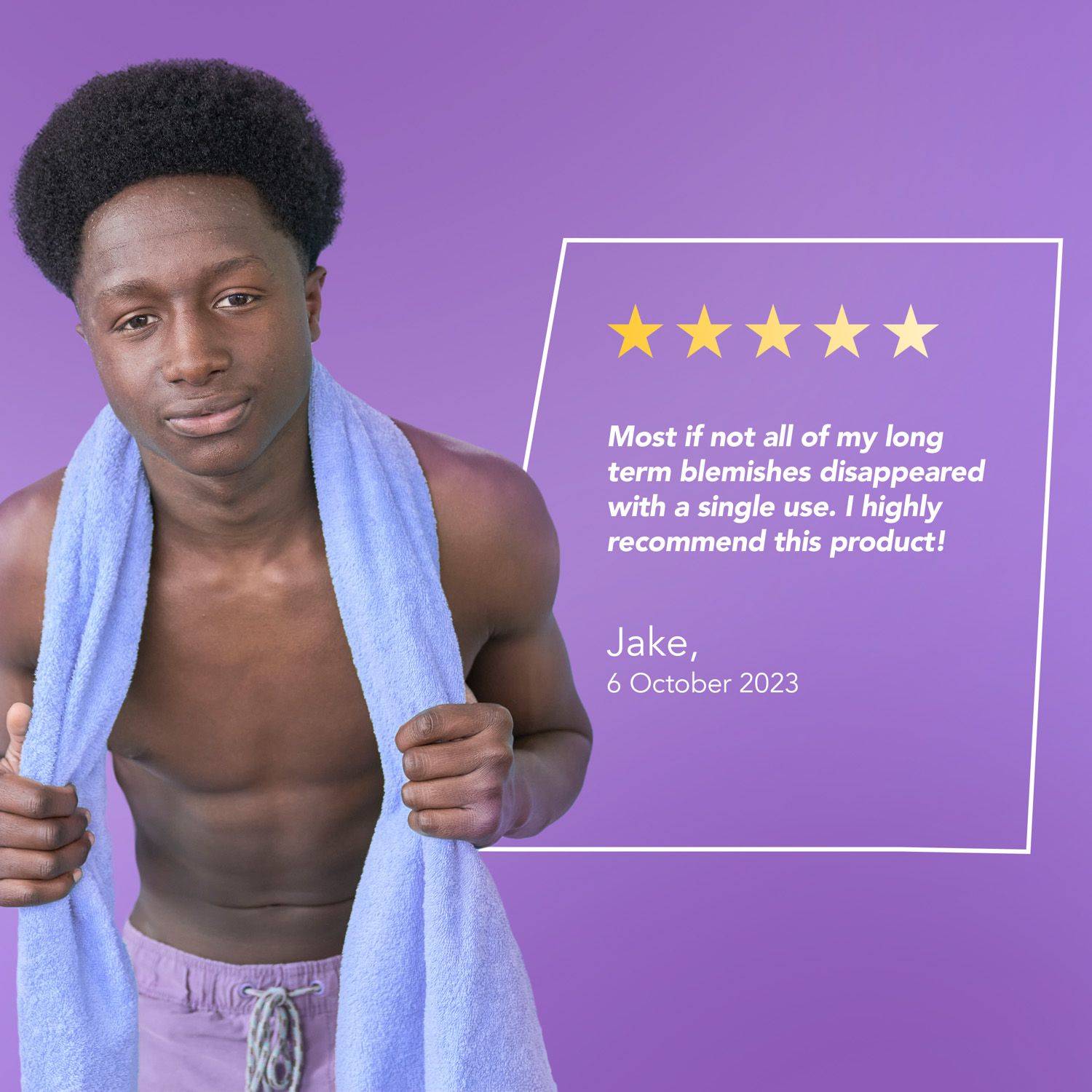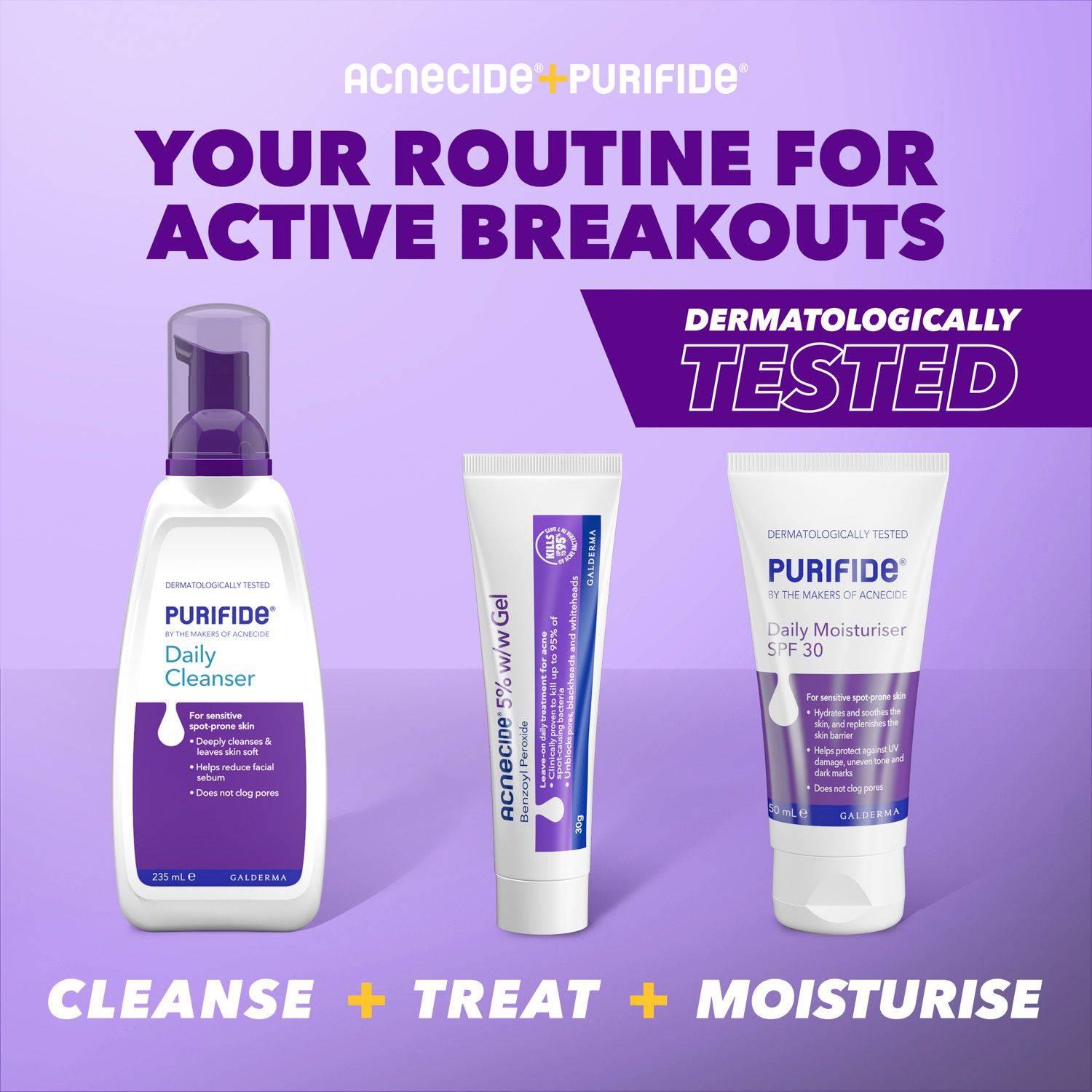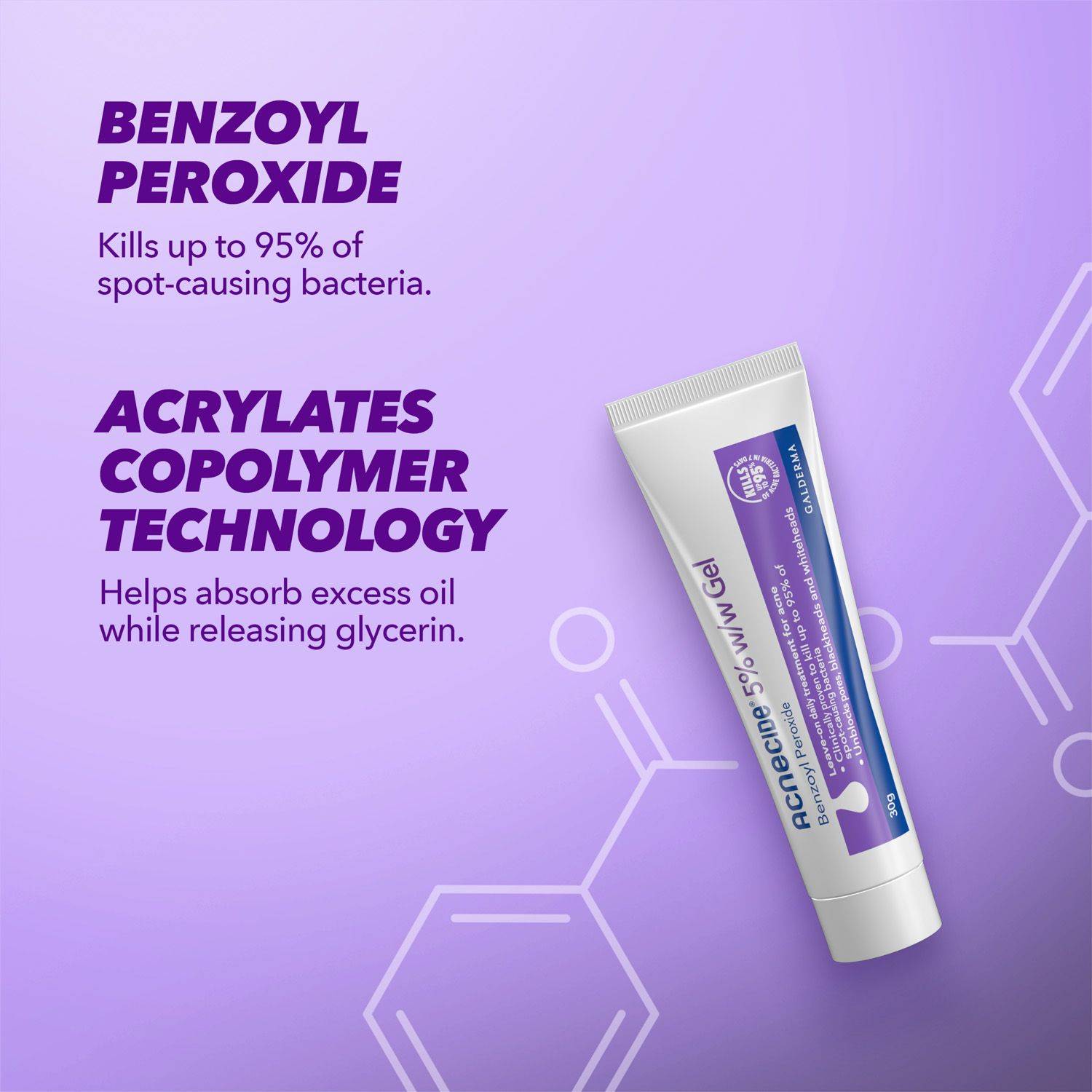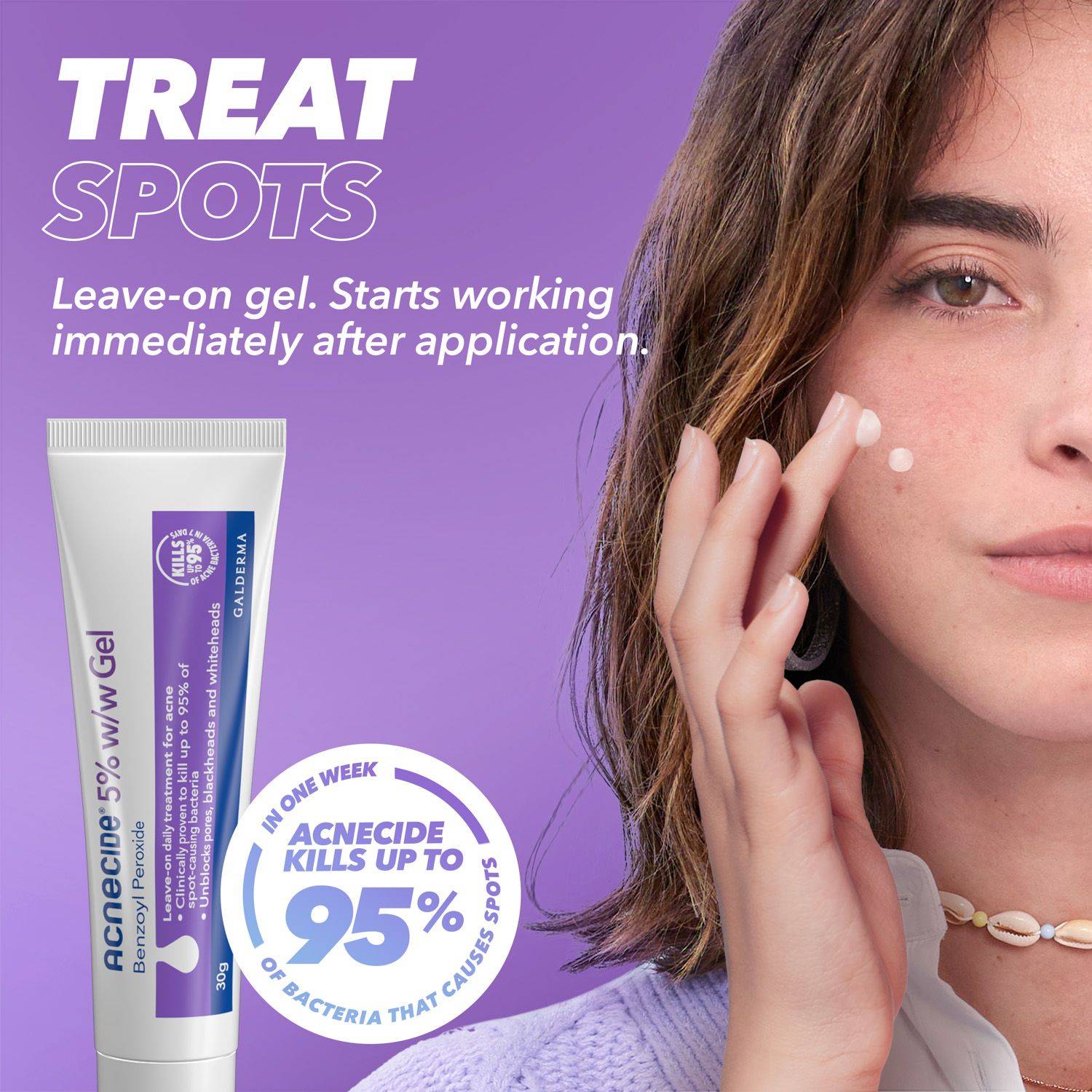 Pharmacy-only purchase
Acnecide
5% w/w Gel 30g
Need bigger sizes of your Acnecide Face Gel 5% treatment? Have spots on your face, chest or back? Get spots regularly with localised inflammation? Speak with a pharmacist for advice on treating your acne and if Acnecide 5% w/w Gel Pharmacy-only treatment is suitable for you.
An effective leave on treatment gel for mild-moderate acne on face, back or chest. Contains the active ingredient Benzoyl peroxide which reduces spots by killing up to 95% of spot-causing bacteria in 1 week.
The formulation combines the active ingredient benzoyl peroxide with a microsphere technology which helps absorb excess oil while releasing glycerine to help soothe + hydrate the skin. 
Where it sits in your daily routine
Step 1
cleanse
Step 2
treat

Step 3
moisturise
Look what our users think