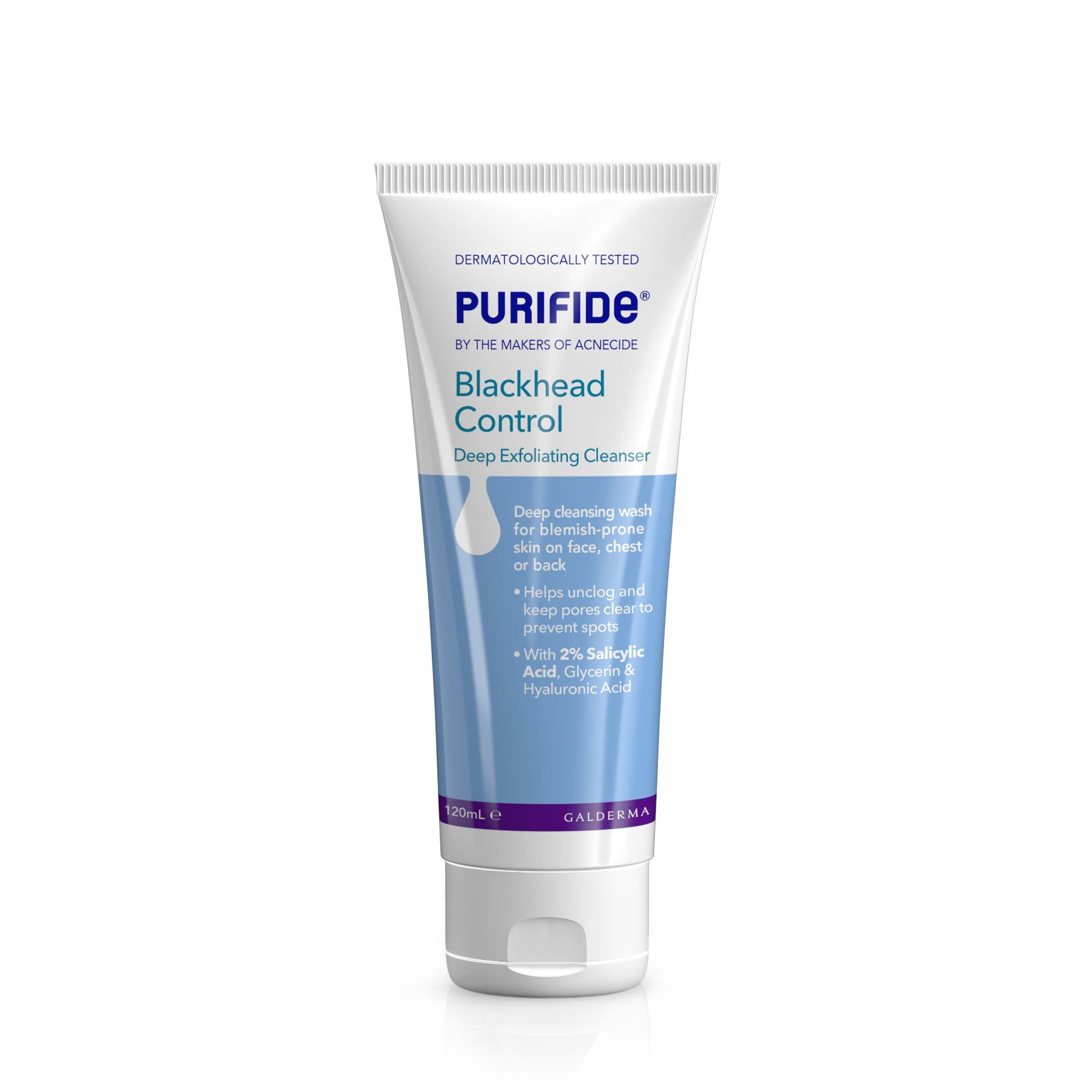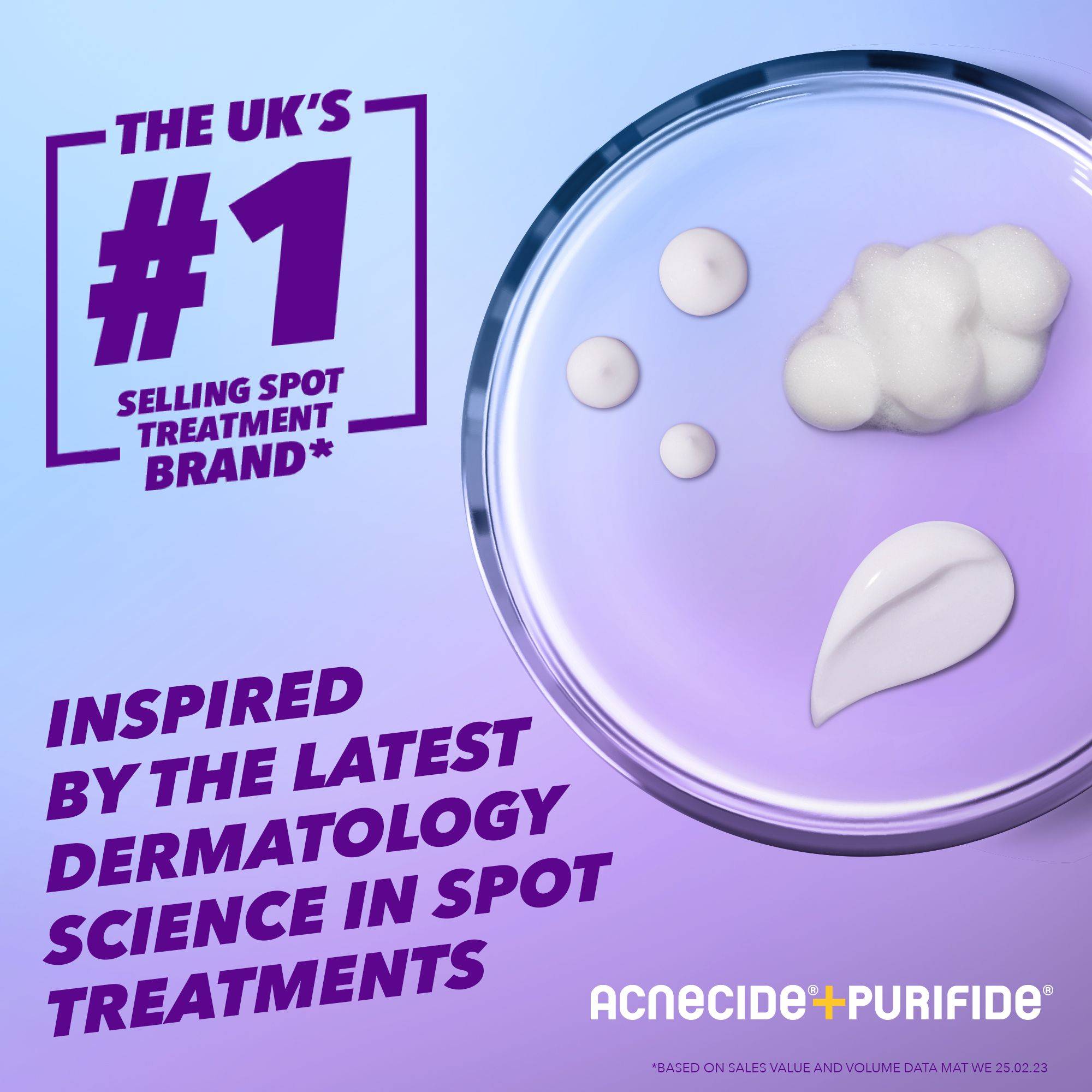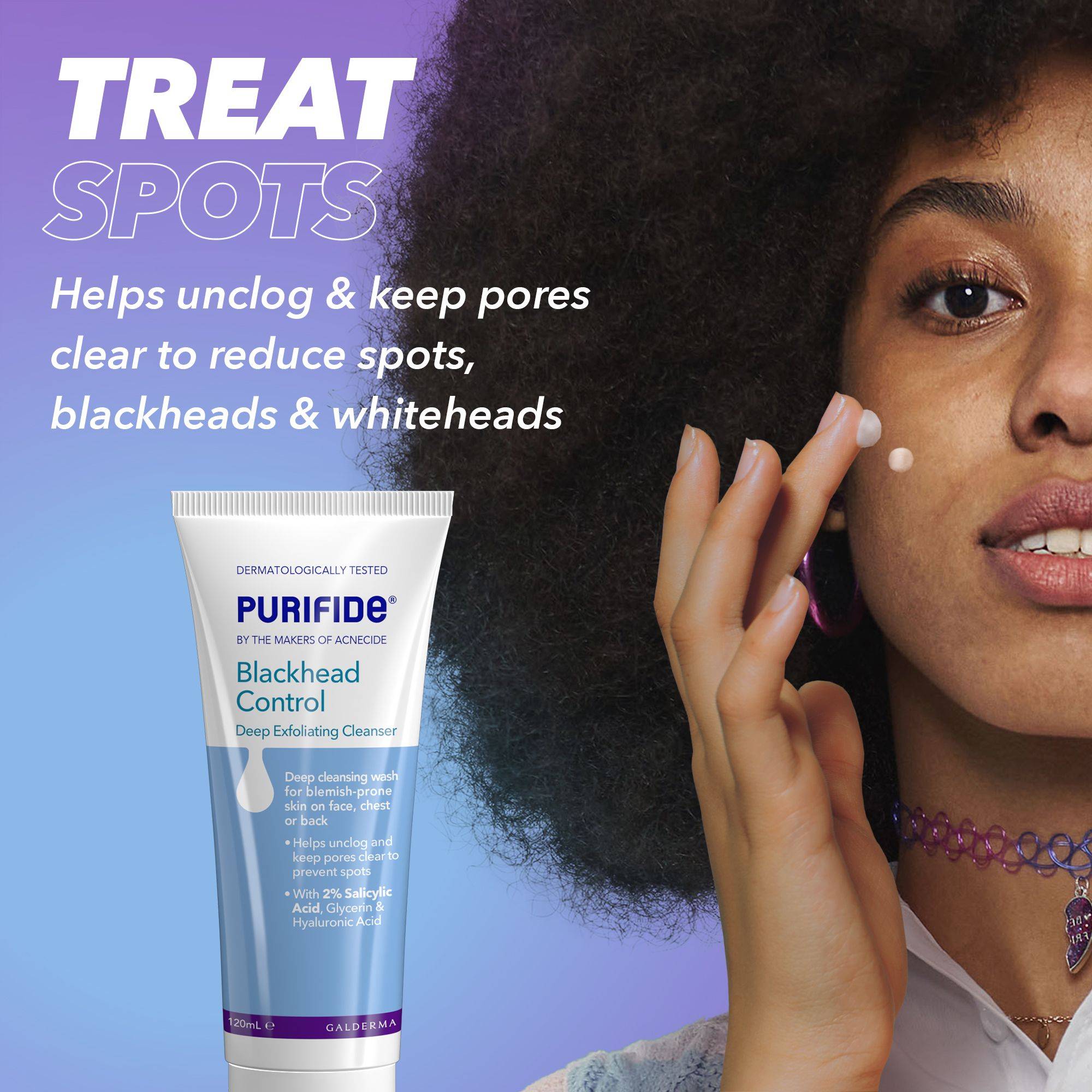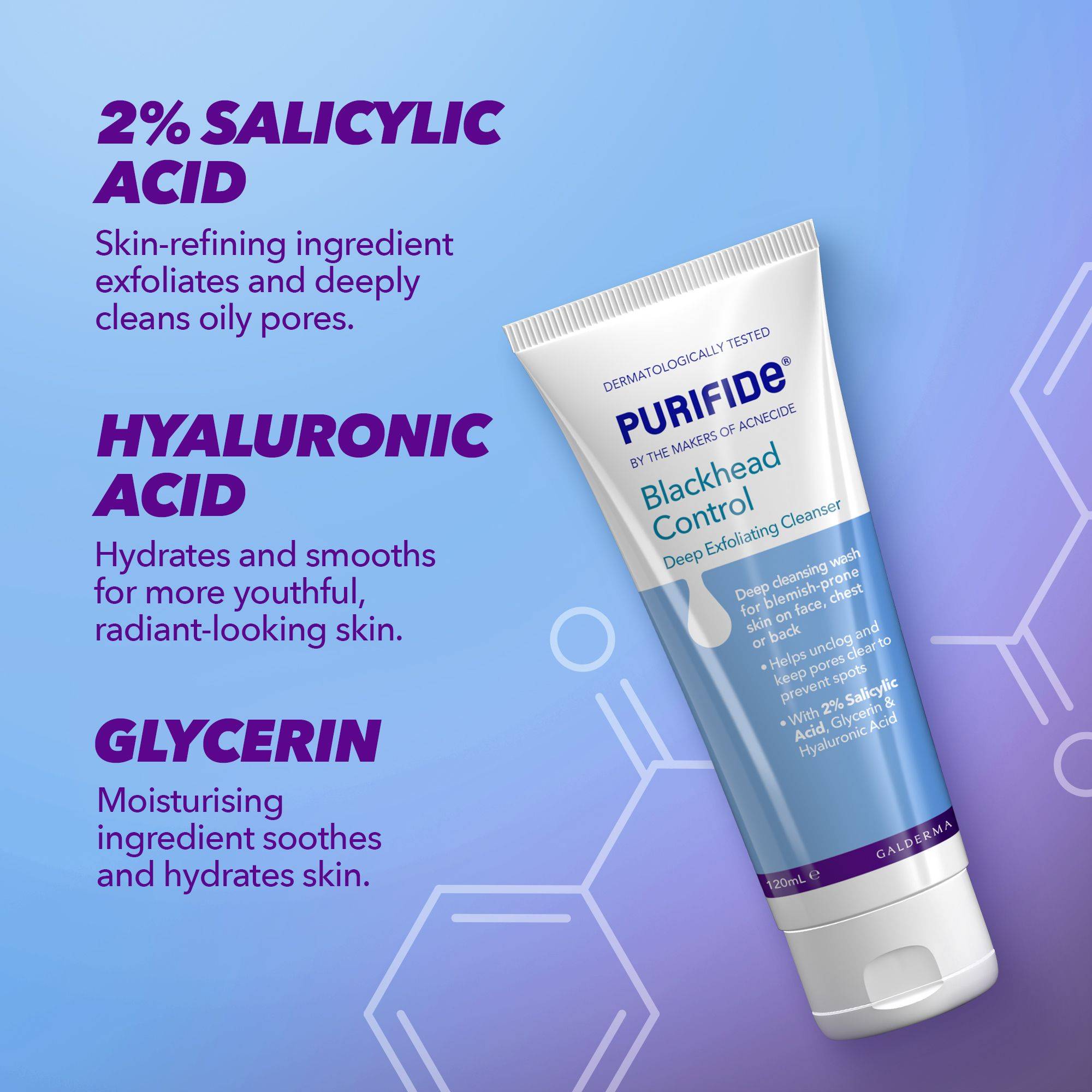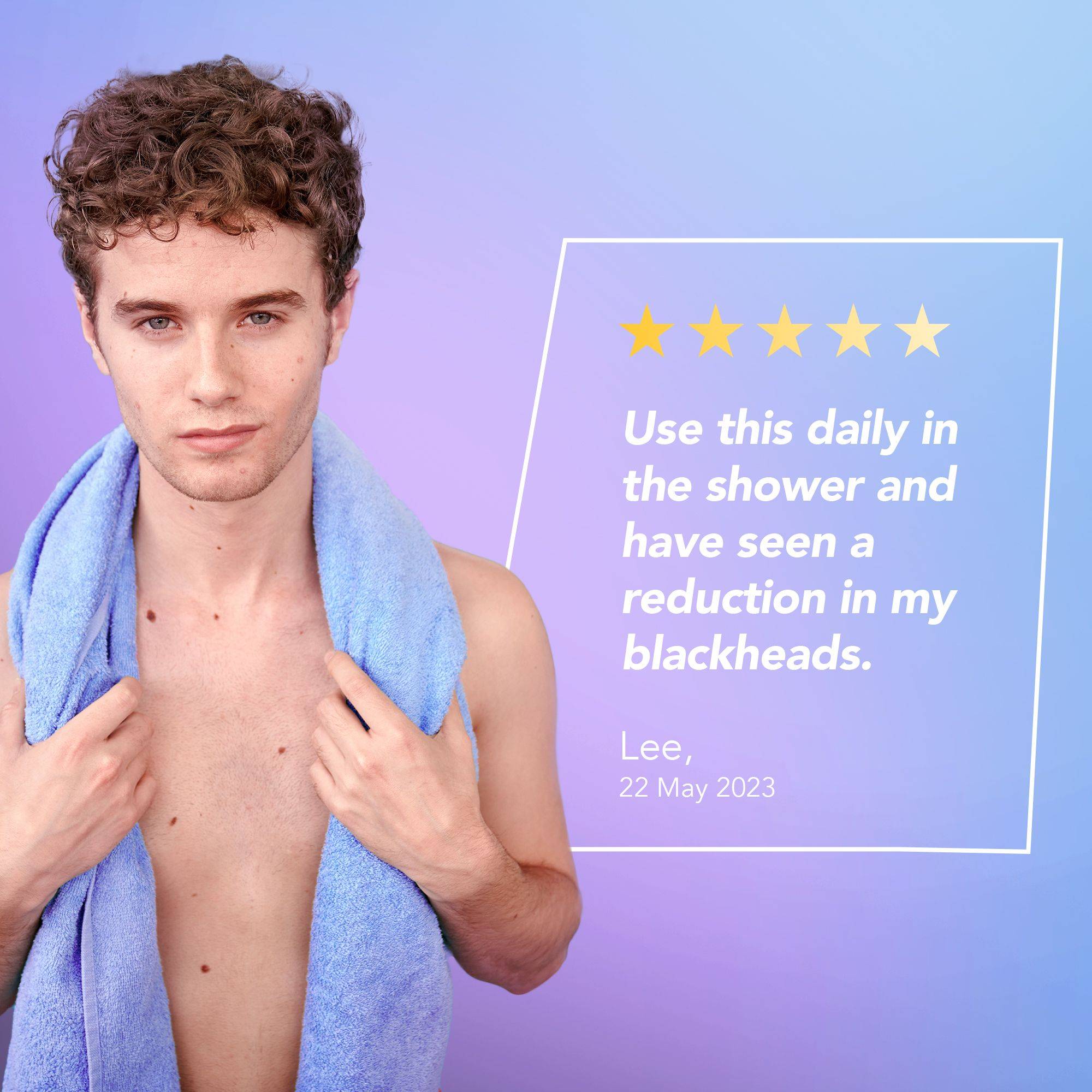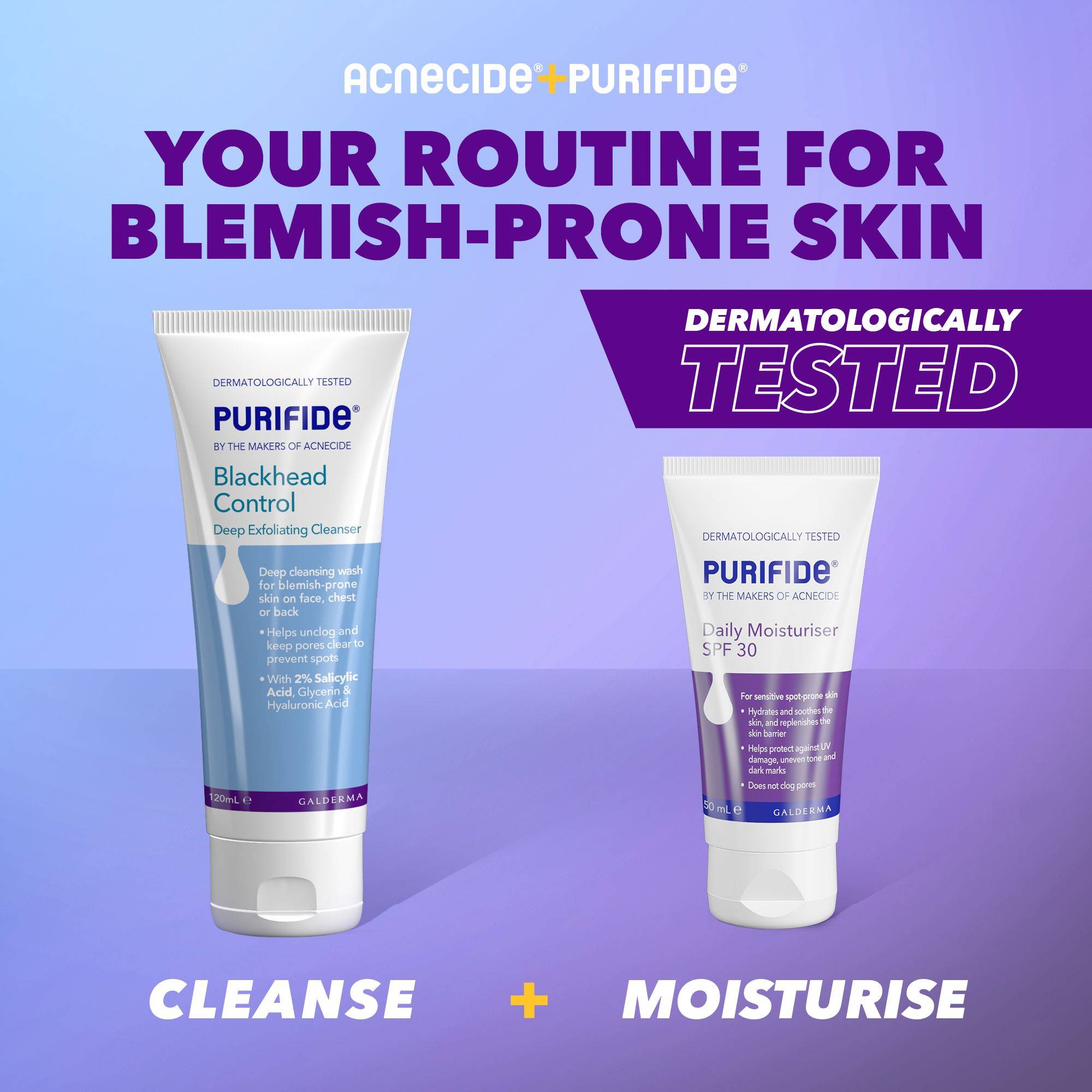 Purifide
Blackhead Control 2% SA Deep Exfoliating Cleanser
Purifide is the range of clear skin daily skincare, from the makers of Acnecide.
The Blackhead Control Cleanser is a deep cleansing, BHA exfoliant wash for blemish-prone skin on face, chest or back.
With 2% Salicylic Acid, a Beta Hydroxy Acid (BHA) known to exfoliate and help deeply clean oily pores.
Helps prevent blackheads and spots.
Easy rinsing, non-foaming gel formuation with gentle exfoliating particles.
Delivers refreshed, smoother, radiant skin.
Where it sits in your daily routine
Step 1
cleanse

Step 2
treat
Step 3
moisturise
Look what our users think